June 2020 – Works for the Now, by Queer Artists of Color.

May 2019  – Broken Sleeve


May 2019 – Shen Wei's best photograph: a naked self-portrait on a Chinese Stahe
September 2016  – In bloom: the erotic Botanics of Shen Wei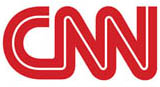 November 2016  – The dreamy, intimate portraits of Shen Wei  

March 2017
by Alice Franklin
New York-based Chinese photographer Shen Wei's new series, "Between Blossoms", features images taken on his travels through Europe, the US and Asia. In the series, Shen Wei concentrates on the interactions between light and dark in the natural world: a bright pink peach tree is contrasted against near-total blackness; a close-up of a white feather is surrounded by dark green grass; an image of a monkey perched on a tree has a central space full of light as its focus.  Shen Wei says "Between Blossoms" was inspired by old Chinese painting and its tradition of treating emptiness as solid space, as well as the concept of "qi" or chi — the life force that, according to ancient Chinese philosophy, runs through all natural phenomena. The photographer also says that the series is "deeply connected to [his] inner melancholy" and "dream-like state of mind".

October 2012
by Vince Aletti
The Shanghai-born, New York-based photographer builds on a series of provocative self-portraits with a group that proves an unsettled identity can still have a powerful presence. Though nude throughout, Wei reveals only so much, and in the few images where he is not alone the scenarios are fraught but ambiguous. In one, a naked man cups Wei's throat in a gesture that's at once intimate and threatening; in another, the photographer sits tensed at the edge of a bed, his back to a naked young woman and a sleeping man. When he's the only subject, Wei is alternately seductive and introspective, knowing and innocent—part satyr, part sprite.

June 2011
by Vince Aletti
The photographer, whose radiant still-lifes of fruits and vegetables steal the "Moveable Feast" exhibition at the Museum of the City of New York, shows color portraits and landscapes from his recently published book, "Chinese Sentiment." Returning to China after years living abroad, Wei looked for traces of the country he remembered, so most of his pictures were made in towns, far from the bustle of Beijing. The work has a hushed, intimate quality, and not just because most of his solitary young male and female subjects are seen half-naked and at home. Even the landscapes are rich with emotion—loving and keenly felt.

December 2012
by Elisabeth Kley
In "I Miss You Already," Shen Wei's ongoing series of exquisite nude self-portrait color photographs, the artist can be viewed as either poised for action or meditative and at rest, depending on the contexts or implied situations, which are always highly suggestive.  Wei dramatically reveals his elegant body for the viewer's delectation.  Inspired by the lighting and scenery in Dutch Old Master paintings, Untitled Self-Portrait (Toes), 2011, shows Shen standing in a weathered green rowboat partially filled with water, his leg gracefully extended as he texts the water with his toe.  In Untitled Self-portrait (Balance), 2011, he keeps himself precariously erect atop a rock in the midst of an enormous cave, spreading the danger below.  Again contrasting his glowing body with the harshness of nature, he poses in a smaller dark cave for Untitled Self-portrait (Bent), 2009, doing a backbend, as if testing his flexibility.  Two Photographs featuring other naked people evoke a different kind of vulnerability.  In Untitled Self-portrait (Syracuse), 2011, Shen tilts his head back and closes his eyes while a black man whose head is cropped by the frame gently grasps his throat.  A homoerotic situation of mingled trust and menace is implied.  Untitled Self-portrait (Woodstock), 2011, features Shen sitting on the side of a hotel bed staring out into the distance.  A woman kneels at his side and a man sleeps beside him, but Shen's soulful expression contradicts any sexual interpretation of the scene.  Exposed and unprotected in informal situations, the artist insinuates his body into the outside world, poised at the edge of an always undefined future.

April 2011
by Andrew M. Goldstein
Photographer Shen Wei's pictures of contemporary China are taut, wan compositions that seethe with uncertainty: A shirtless man poses against an unfocused, hazy skyline; a tree leans at an improbable 45-degree angle in an ancient courtyard; a girl's jet-black hair falls over her bare shoulders as she stares away from the camera, faceless, against a blank wall. Now Daniel Cooney Fine Art is showing its first solo show of color photos that Shen took across China between 2008 and 2010 — a display that will be accompanied by the publication of the artist's first monograph, "Chinese Sentiment," with text by New Yorker sinologist and "Oracle Bones" author Peter Hessler. At a time when China is experiencing a widespread crackdown on its artistic and intellectual circles, these images give a face to a country with a future as uncertain as its past is etched in stone.

January 2015
by Sanja Lazic
What the artist Shen Wei is referring to is the traditional Chinese philosophy of Qi, defined as an unseen life force and a method of healing. Although known primarily for his very intimate, raw, and revealing photographic portraits in which he questions identity, sexuality, and self-acceptance, the latest focus of Wei's work is specifically on this mysterious vital energy of Qi. Through his art, Wei will take on a journey of exploration, seductiveness, and poetics that will be presented as a part of the artist's first solo exhibition at New York's Flowers Gallery this January.  Unlike his older works, in Invisible Atlas topics are more personal and delicate than ever. The subject is the artist's body and personality, through which he channels the internal and external forces. Other noticeable unavoidable elements are those of fantasy, deeply connected and rooted in his childhood memories and religious, historical and mythological imagery. Photographic subjects of the figure, objects and landscape are combined with minimally rendered drawings, where luminous dots, circles, arcs, arrows and waves give tangible form to imagined flows and concentrations of Qi. The concept of flowing energy is gaining more and more interest among the western audience and no wonder, since the ancient philosopher Laozi said, Qi embraces "all manifestations of energy, from the most material aspects of energy (such as the earth beneath your feet, the flesh and the blood) to the most immaterial aspects (light, movement, heat, thought, and emotion)".


September 2011
by Adam Bell
Chinese Sentiment, by Shen Wei. Published by Charles Lane Press, 2011. Throughout the book, a sense of isolation and melancholy pervades. People are captured alone in their rooms, in somnambulant repose, or various states of undress – as if caught between activities or held inside, fearful of the changing world outside. Although we learn little about the people depicted, Shen's images are intensely personal and intimate. Like Proust, Shen evokes a China of the senses – each image, pairing or gesture summoning the fleeting memories of a China that once was, but nevertheless still exists, hidden beneath the surface or dormant in Shen's memories.  The book is beautifully designed and printed. In addition to gorgeously printed end paper, the cover is foil stamped with an exquisite cherry blossom design. Arranged in short chapters of approximately ten to twelve images each, the images run across the top of the spreads in a pleasing design. Guest edited by Lesley Martin of Aperture, the book also contains a short but insightful essay by Peter Hessler. Charles Lane Press has not put out many books, but they more than made up for the lack of quantity with their excellent quality. Like their recent books by Richard Renaldi and Allison Davies, Chinese Sentiment is clearly a labor of love.  The last several years have seen an onslaught of photobooks dealing with China. While this is not necessarily bad, there is a numbing sameness to the narrative. Photographers from all over the world seemed to rush to China with their large-format cameras competing to document these changes first – in many cases photographing the same buildings, intersections or construction sites ad nauseam. Emerging quietly after the storm, Chinese Sentiment offers a glimpse behind the COR-TEN and neon forest of contemporary China to reveal a world of poetry and quiet beauty. Read the full article here.